This is that time of the year when "what's the plan?" can be heard everywhere. From the closest friends to the worst enemies, everyone seems to be too interested in knowing what you are doing to celebrate the supposed best time of the year.
No matter which part of the globe you are in, parties are planned, decorations are done, and mood is set for the most awaited time of the year. Be it Whatsapp or social media pages or email account or the popular tabloid everywhere you see invites, hottest DJs, coolest party, unlimited fun and what not ads.
So, what are your plans, have you made up your mind about what to do and with whom you want to spend this lovely time? Or, you are just as confused as any other mammal for whom this is nothing but just another time of the year.
It is okay to not feel being the part of the chill and swag, it is okay to not have a plan to go out and have a so-called *blast*, and it is absolutely fine to just be at home and enjoy the charm of the weather.
Or, if you want to have a good time without getting stuck in traffic, desperately searching for parking spot, or not in a mood to buy fun by burning a hole in your pocket then here are 9 wonderful ways to have a great time.
#1. Movie Marathon
The year is coming to an end and there were many good, bad and what the hell movies that were released this year. Make a list of the movies that you missed or just pick the best of the movies of your favourite genre and watch them all in one night. Also, if you wish, invite your best movie buddy; get some good food and drinks to complete the celebration.
#2. Music Marathon
When was the last time you consciously set down and just listened to your favourite music without doing anything else like working, studying, driving or jogging or gymming et al? If you really do not remember then this is the time to enjoy your favourite songs, musicians, and genre, and have a relaxing time.
#3. Go On A Solo Trip
Both Christmas and New Year are on Fridays this time, that means extended weekend and that means you can pack your bags and take off. The city is not the best place to be during any celebration for people who enjoy their own space. So, go on a solo trip to a new place and prepare your sense for the coming year.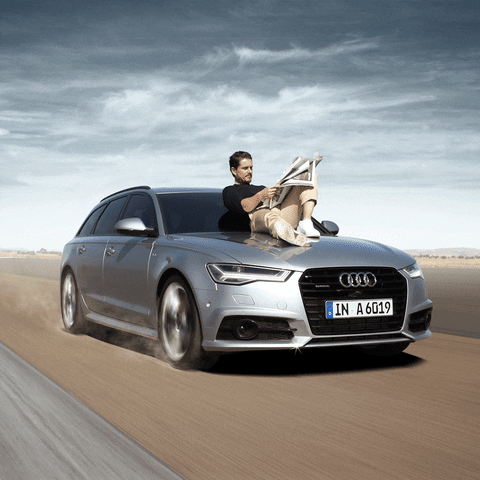 #4. Book Reading Marathon
I am sure many of us have a long list of books that is on our bucket list. In fact, we also have yet-to-be-opened paperbacks and e-books stored to keep them safe. Forget about finish reading them this year, at least open them and start reading to know what you have been missing.
#5. Digital Detox
One of the most annoying things to do during any festival or celebration is that checking out Whatsapp, social media and reply to good wishes of everyone. Initially, it is not that tedious but slowly it gets on the nerve. So, take a day off from the digital world and rather meet the people who are important to you and wish them in person.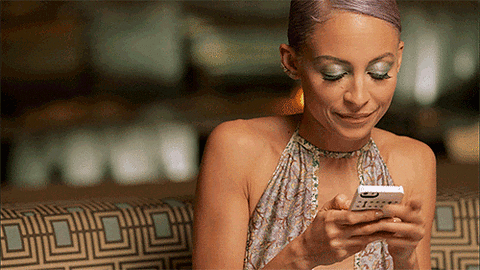 #6. Pizza, Soft Drink, And Favourite TV Show Marathon
Order pizza, get some soft drinks, and go crazy on TV show marathon. From the 70s Show to Sherlock to FRIENDS to Breaking Bad to How I Met Your Mother to The Fresh Prince of Bel-Air; there are many epic sitcoms that one can easily enjoy alone, with family and friends, or with their sweetheart.
#7. Spend A Quality Evening With Someone Precious
Your parents, a friend, a long gone college mate, an ex-roommate, get in touch with someone important and spend the evening chit-chatting, laughing, and enjoying the time together. In this forever busy world, this is no less than pure bliss to have a meaning conversation with someone who matters to you.
#8. Cook A Nice Meal And Treat Your Family Or Yourself
This one is for those who are willing to go extra miles to treat their family or their own taste buds. Cooking is a relaxing experience and for many it is a wonderful way of letting others know that they are special. This end of year, either cook a meal for your parents or just cook a complete meal for yourself for a change and close this year on a delicious note.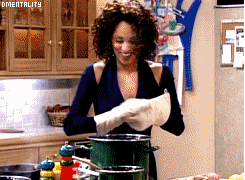 #9. Call Up All Relatives And Catch Up With All The Gossip
So, this entire year you kept on avoiding your relatives and their awkward questions. In this process, you also missed some juicy gossip about the family and little details that are much crucial during family get-together. To make-up for the entire year, pick the phone, call up the relatives and get the best of all the family gossip that you missed.
In case, you are too lazy or you are kind of in a shock state of mind that 2015 is finally getting over and 2016 is about to begin without you even realising it then here is the master plan for you.
Do hell with the world and all the hullabulla around all the celebration, just make a cozy bed and go off to sleep early.
Marry Christmas And Happy New Year

Gifs Courtesy: Giphy.com