Steaming HOT! 5 Photos Of Donald Trump's Wife; The 'Could Be' Next US First Lady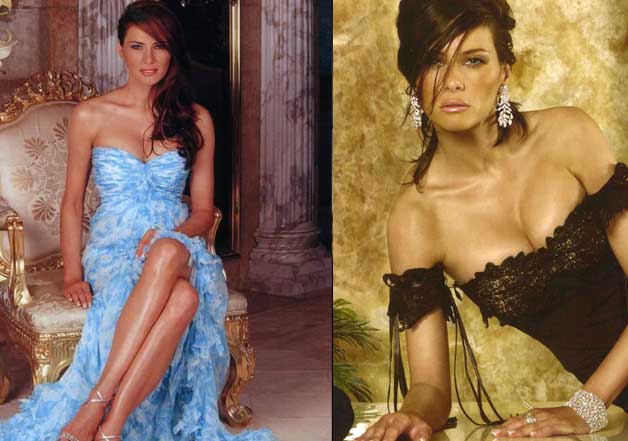 New Delhi: POTUS Barack Obama is serving his last term in White House, as America gears up for the presidential elections to be happened next year.
Opponents Donald Trump, Ted Cruz, Hillary Clinton etc are making their best claims to win the race. However, out of all Donald Trump is garnering the maximum attention.
Firstly because of his anti- muslim stand and secondly because of his wife – Melania Trump.
Melania Trump, once known as Melania Knauss, became Donald Trump's third wife in January 2005. In March of 2006 they had their first child, Barron William Trump.

The gorgeous lady is grabbing the eyeballs of citizens nowadays, who have seen Michelle Obama as the first lady from the last seven years.
TOI Did It Again: Glorified Kate Middleton's Embarrassing "Marilyn Moment"
Recently, Melania became the centre of a 'gutter politics' when the two front runners of Republican Presidential nominations traded insults over their wives.
No
It started when the naked pictures of Donald Trump's wife Melania were used by supporters of rival Ted Cruz , sparking a new low in presidential race.
The photograph was taken from Melania's 2000 photo shoot by Britain's GQ magazine.
No
Melania is stunning but she is not just a pretty face.
She has studied design and architecture at the University of Ljubljana. The lady has her own skin care collection and jewellery line.
No
Besides, her biography showcases her philanthropic interests more and represents her humanitarian side.
She is the first ladylike already but the electoral will take the final call.