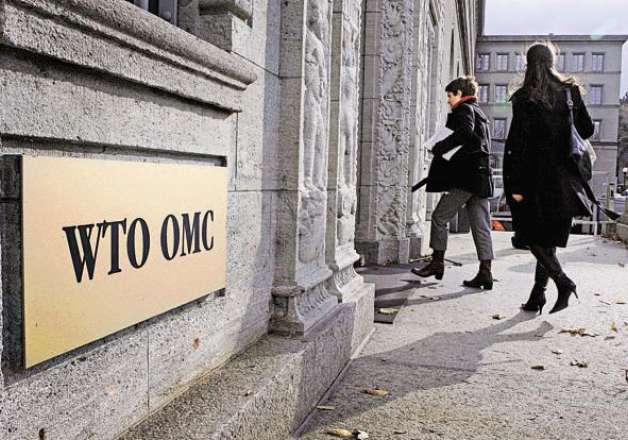 Talks at the 11th World Trade Organisation ministerial conference in Buenos Aires, Argentina, ended on a disappointing note for India as consensus eluded among members on a decision over India's concerns on public stockholding of food grains.
The United States on Wednesday blocked attempts for a solution on farm trade reforms that India and China among other countries had been hoping for.
Attempts by the WTO secretariat and hosts to salvage a deal were denied by India as the proposed declaration was short of its expectations given that it did not mention continuation of the Doha Round of talks or maintaining special treatment for developing countries.
The WTO ministerial ended in a stalemate with ministers refusing to agree to even a declaration, reflecting the huge gap between the 164 members.
A solution on food security would have meant that developing countries, including India, could continue with minimum support price-type schemes without fearing a breach of the ceiling of 10 per cent of the value of production.
But Indian officials said that there is no worry on that count as the WTO members had agreed to a permanent peace clause that guarantees protection from any action even if the cap is scaled.
The WTO meet also laid bare the inability of the grouping to deal with the increasingly complex matters of global trade disputes.
Ministers gathered in Buenos Aires were never expected to agree on major trade reforms, but even relatively minor proposals on e-commerce and fishing subsidy curbs ran aground.
"We have not achieved any multilateral outcomes," European Union Trade Commissioner Cecilia Malmstrom told a news conference. "The sad reality is that we did not even agree to stop subsidizing illegal fishing."
She said the meeting laid bare the deficiencies of the WTO negotiating system, which requires unanimity among all 164 member countries. She said the United States was partly to blame, but other countries also held up progress.