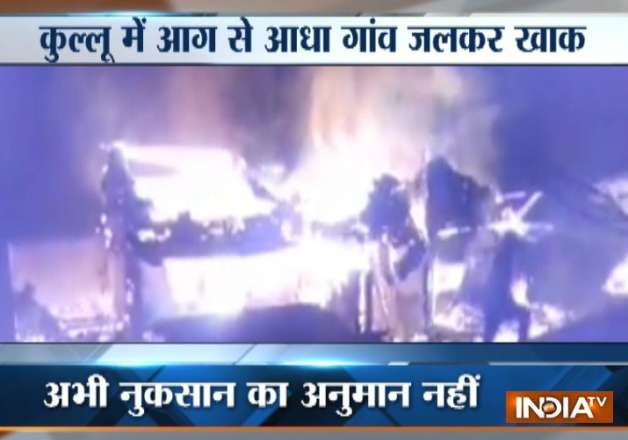 More than half of the houses were gutted last night in a devastating fire at a village in Himachal Pradesh's Kullu district. The incident took place at Durgam Village, located in the Banjar Valley of the district.
The preliminary inquiry suggest that the fire started when a family was using wood as a fuel for household works. The wood caught fire and the entire house was gutted in fire. The flames spread beyond the confines and engulfed other houses in the vicinity.
The fire was brought under control by villagers.
Administration officials said that they are yet to ascertain the actual loss cause due to the fire.